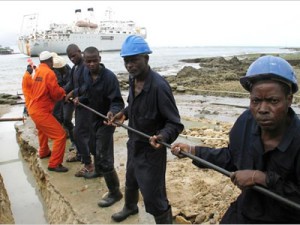 (ROME Sep 2014) Italian telecoms infrastructure provider Retelit has joined the international consortium of international operators planning to build the Asia-Africa-Europe 1 (AAE-1) submarine cable system which is scheduled to be completed in 2016.
The 25,000-kilometre undersea cable network will connect Hong Kong, Djibouti, UAE, Singapore, Vietnam, Malaysia, Thailand, India, Pakistan, Oman, Qatar, Yemen, Saudi Arabia, Egypt, Greece, Italy and France with 100 Gbps technology and a 40 Tbps capacity. A landing station based in Bari will be the final inclusion in this system and will provide Retelit to the connectivity they need for Italy to the rest of Europe. Not surprisingly this will involve substantial investment from Retelit and will help expand the company's fibre optic network in Italy and to European hubs such as Frankfurt, Marseille and London.
The AAE-1 system will be the first major high capacity submarine cable for a generation and it will link all major regional hubs in South Asia hubs to Africa and Europe.
(Sources: Telecoms News)