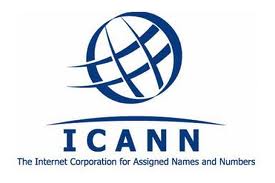 The AU Commission (AUC) and 16 governments have registered their opposition to the new .africa generic top-level domain submitted by the DotConnectAfrica trust (DCA).
The .africa geographic name was applied for by both the DCA and UniForum, trading as ZA Central Registry, which was appointed by the AUC after a request for proposals.
"DCA's application constitutes an unwarranted intrusion and interference on the African Union Commission's mandate from African governments to establish the structures and modalities for the implementation of dotAfrica project," said the AUC in the objection letter sent to the Internet Corporation for Assigned Names and Numbers.

The letters were revealed by ICANN through what is known as the "early warning" process, which allows governments to state objections and their reasons for them.
Kenya, South Africa, Cameroon, Senegal, Benin, Burkina Faso, Comoros, Egypt and the Democratic Republic of Congo were among the countries that objected to the gTLD.
Kenya sent the strongest signal to the DCA, given that the bid is said to be based in the country.
The UniForum bid did not receive any objection, indicating that governments support the AUC-backed bid. The written objection to the DCA bid cited the lack of endorsements for it from governments, which are required by ICANN.
African governments also objected to other strings such as .health .zulu, .delta and .sarl.
Monday was the deadline for letters of opposition and 240 were received related to 200 new gTLD applications. The Australian government led the objections with 129, Germany had 20 and France 19, while regionally Asia Pacific led with 154, Europe had 51 and Africa 30.
While the early warning indicates which governments have objected and why, the final decision of application approval will come from ICANN, with heavy influence from the governments.
(Source: IT News Africa)