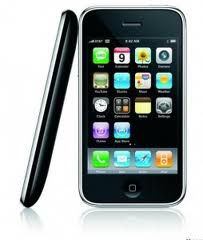 (NY – 25-Sep-2012) The giant electronics maker Apple has announced that it has sold over five million units of its new iPhone 5, in just three days after its launch on 21 September, and more than 100 million iOS devices have been updated with iOS 6.
"Demand for iPhone 5 has been incredible and we are working hard to get an iPhone 5 into the hands of every customer who wants one as quickly as possible," said Tim Cook, Apple's CEO. "While we have sold out of our initial supply, stores continue to receive iPhone 5 shipments regularly and customers can continue to order online and receive an estimated delivery date. We appreciate everyone's patience and are working hard to build enough iPhone 5s for everyone."
iPhone 5 is available in the US, Australia, Canada, France, Germany, Hong Kong, Japan, Singapore and the UK, and will be available in 22 more countries on 28 September and more than 100 countries by the end of the year. Demand for iPhone 5 exceeded the initial supply and while the majority of pre-orders have been shipped to customers, many are scheduled to be shipped in October.
iPhone 5 is the thinnest and lightest iPhone ever, completely redesigned to feature a stunning new 4-inch Retina display; an Apple-designed A6 chip for fast performance; and ultrafast wireless technology.
iPhone 5 comes in either white & silver or black & slate, and is available in the US for a suggested retail price of $199 (US) for the 16GB model and $299 (US) for the 32GB model and $399 (US) for the 64GB model.
(Source: IT News Africa)