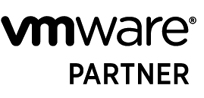 (Mar-2015) Small Globe Solutions Ltd is proud to announce that we are a registered VMware® partner authorized to sell and rent VMware® Products to our regional customers. This will enable us to offer amazing prices on all VMWare®'s products.
In this partnership we at SGS Ltd have the full access of VMWare® Knowledge Base to benefit from VMware®'s Product, Services and Technical Support.VMware®'s Partner University provides further access to Education and Training on VMware® products. VMware® is the unquestionable front-runner in virtualisation technology both in terms of market position and technology/capability.
If you want to empower your company to simplify its IT infrastructure by creating a more dynamic and flexible datacentre with a proven server architecture framework, why not contact SGS Ltd? With our partnership with VMware®, we can make sure this happens.